Development Corporation of Snyder Job Opportunity
December 16, 2022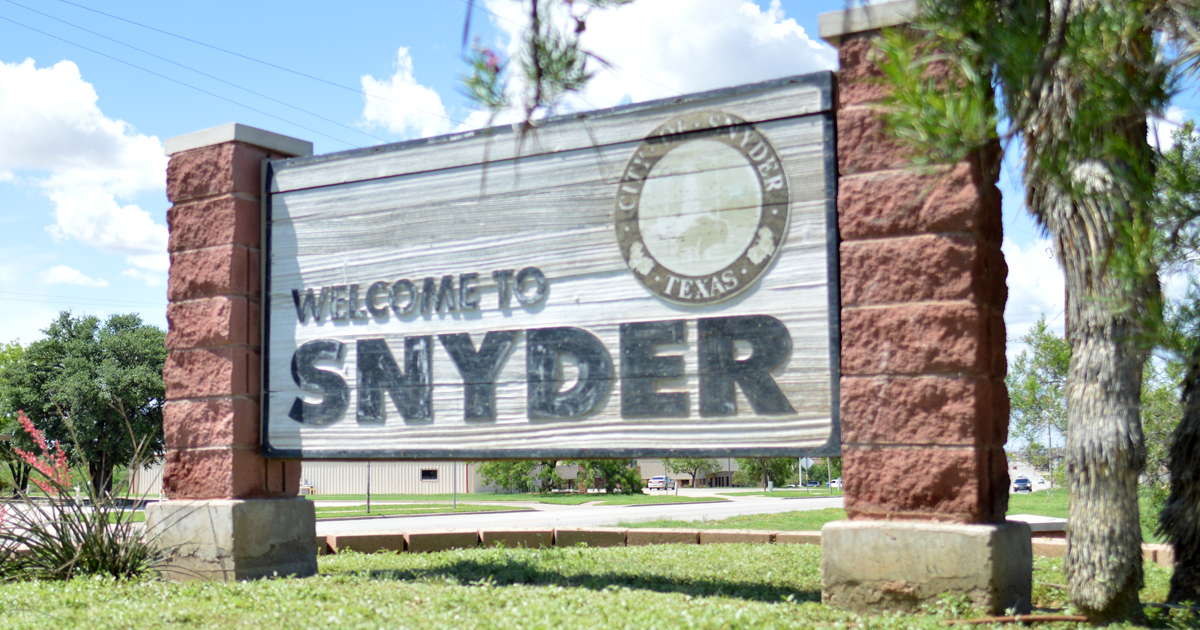 DEVELOPMENT CORPORATION OF SNYDER
JOB DESCRIPTION
Are you the next Business Retention & Expansion Specialist for the DCOS?
We're looking for someone with an outgoing personality who is passionate about the growth and success of Snyder now and in the future. The BR&E Specialist will be responsible for connecting with existing Snyder businesses to facilitate expansions and retention, as well as nurturing relationships with potential incoming businesses. Previous sales experience is a plus, but not required.
The Business Retention & Expansion (BR&E) Specialist serves as the DCOS's primary liaison for business retention, expansion, & recruitment and workforce matters, new technologies, and services. The successful candidate will work with internal and external stakeholders to coordinate strategic educational and training initiatives and innovations to provide high-quality, cost-effective, sustainable programs that accommodate the workforce needs. The BR&E Specialist will also research and facilitate expansion opportunities of major businesses within Snyder as well as implement a successful recruiting and lead nurturing strategy for businesses looking to expand or relocate to Snyder.
JOB REQUIREMENTS
The BR&E Specialist performs the included duties, but is not limited to those listed: a. Participate in collaborative workforce development initiatives including frequent meetings with employers and educational facilities to assist in connecting training programs with industry. (Including but not limited to the following partners: Snyder ISD, WTC, & College on the Square through Roundtables, Task Forces etc.) b. Oversee creation and maintenance of an online database featuring area businesses in Snyder along with current managers and key players. c. Identify and assist companies with expansion plans and those at risk of possible closures or downsizing. d. Work with local partners such as WTC College on the Square, Texas Workforce Commission, Small Business Development Centers, Council of Governments, and private training providers to provide business workforce education, training, technology, and solutions to the region's primary companies. e. Cultivate relationships with site selectors, corporate executives, and real estate brokers to generate prospect leads. f. Maintain a lead nurturing strategy for successfully recruiting businesses looking to relocate and expand to Snyder. g. Educate employers, business/community leaders, school districts, and community about DCOS programs & partnerships through roundtables, task forces, one on one meetings, networking events, & group presentations. h. Assist, attend, and present at various organization meetings and training including but not limited to TEDC, High Ground of Texas, Texas Workforce Solutions, Council of Governments, City of Snyder and Scurry County. Working with local county and city officials for retention and expansion of existing businesses and recruitment of new businesses. Please send resume and cover letter to info@growsnyder.com.
FOR MORE INFORMATION
Barbara Leatherwood, Executive Director
Development Corporation of Snyder
325-573-1544
SUBMIT APPLICATION TO
https://growsnyder.com/about-snyder/snyder-team?fbclid=IwAR0ui2m0CIT1uzNMFNF7Dkuq0KcXQnz51TFfe0LoXHlaZtr_2HEDLFoVPWQ