Sweetwater Economic Development MDD Names New Executive Director
July 27, 2021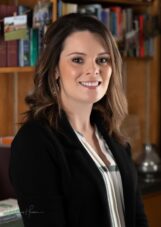 PRESS RELEASE
CONTACT INFORMATION:
Sweetwater Economic Development
Miesha Adames
325-235-0555
RELEASE DATE:
Immediately
SEED MDD BOARD NAMES NEW EXECUTIVE DIRECTOR
Sweetwater, Texas July 21, 2021—The SEED MDD Board of Directors is pleased to announce that Miesha Adames has been named the new Executive Director of SEED MDD effective September 1, 2021. She will be succeeding Ken Becker who is retiring at the end of September.
Miesha started at SEED MDD on February 1, 2019, as the Assistant Marketing and Administrative Director. She earned her Bachelor of Science degree in Accounting from Western Governors University and has successfully completed the Basic Economic Development Course through the Texas A&M Engineering Extension Service. She plans to continue her education to become a Certified Economic Developer (CEcD).
Miesha stated: "I am honored that the SEED MDD Board of Directors have awarded me this position. I look forward to serving the great community of Sweetwater and am so thankful for the opportunity that the board has allowed me. I will work my hardest to make Sweetwater's future the brightest it can be."
Carolyn Lawrence, President of the Board, stated, "We are excited to welcome Miesha as our incoming Executive Director and know she will do an outstanding job in her new position."
Sweetwater Enterprise for Economic Development Municipal Development District (SEED MDD), a political subdivision of the City of Sweetwater, was created by the voters to promote, assist, stimulate, and enhance economic development and quality of life in Sweetwater, Texas. SEED MDD is governed by a five-member board and is funded by 0.5 percent sales tax.